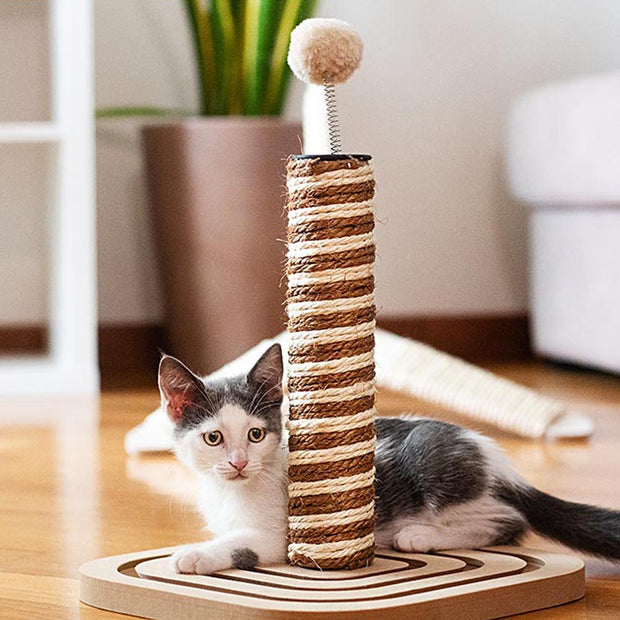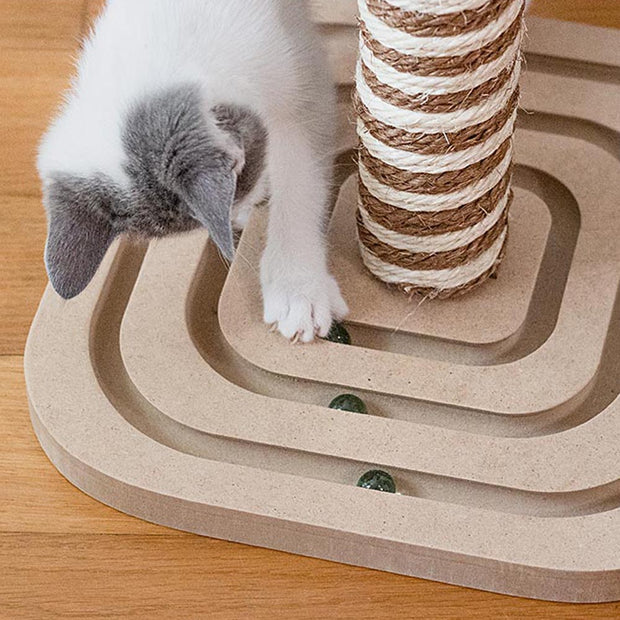 Scratch pole for cats
Complete with spring toy ball
Practical and compact
Square wooden base with ball circuit for play
Scratch pole made of sturdy sisal
Height: 41 cm
With a solid wooden base and central column made of sisal, cats' favourite natural fibre! This scratch pole comes with a fun spring ball. The base has a carved wooden circuit on which three small balls slide. Small in size, this cat accessory contains all your cat needs to groom her claws and to stretch and exercise her reflexes, keeping herself active.